The key when choosing the best windows and doors for your home is choosing the products that are as energy efficient as possible. Installing energy-efficient windows and doors can help you save on heating and cooling costs and provide year-round comfort. For homeowners looking to replace their windows, there are four important measurements to consider.
1.)  U-Factor, which is the amount of heat that transfers through the window. The lower the number, the greater the insulation capability of the window. spending less on heating costs.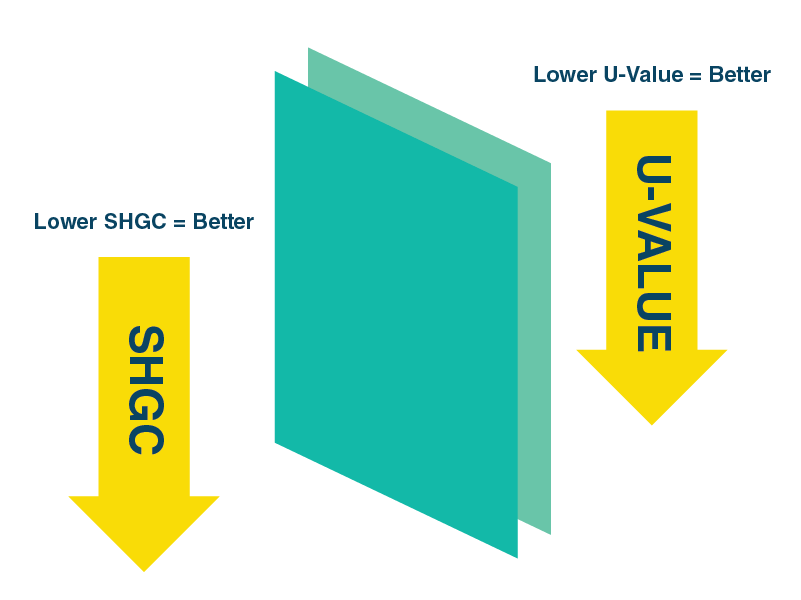 2.)  Solar Heat Gain Coefficient (SHGC), which is the amount of solar radiation that transfers through the window. Lower numbers equate to higher energy efficiency, spending less on cooling costs.
3.)  Visible Light Transmittance (VLT), measures how well the window or door allows natural light in. For this measurement you will want to look for higher numbers, the larger the number means more natural light that is let in. Homeowners can turn off their lights and let nature light their home, spending less money on electric bills.
4.)  Air Leakage (or Air Infiltration Rate), Air can travel into and out of the windows, which will cause a room to exchange the inside air with the outside air. The more air exchanges you have, the more times your heating and cooling system have to recondition the air in the room. To meet the standards of the American Architectural Manufacturers Association (AAMA), a window must achieve an air leakage or air infiltration rating below .30 cubic feet per minute at 25 miles per hour wind-load. The lower the value, the better the performance of the window.
THE STAR OF ENERGY SAVINGS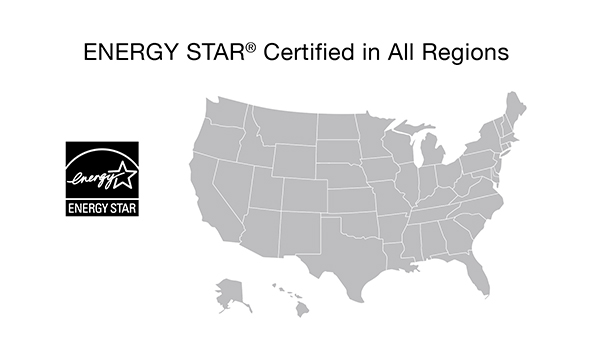 Anlin windows and patio doors are tested and certified by the National Fenestration Rating Council (NFRC), the American Architectural Manufactures Association (AAMA), and Energy Star. Each certification assures homeowners that our windows and patio doors are manufactured to the highest quality and energy standards. 
The Best Warranty
in the Industry
Enjoy peace of mind with Anlin's True Double Lifetime Warranty covering accidental glass breakage, parts, and labor. Anlin's lifetime warranty coverage is also transferable to the next subsequent homeowner if you sell your home. That is two lifetimes of truly worry-free windows.