World Class Products & Services For 30 Years
1,000 five-star consumer reviews on Yelp, Google and Facebook
Over 85 years of combined professional experience in our Consumer Service team
We use our own technicians and dealer partners for services and repairs, not subcontractors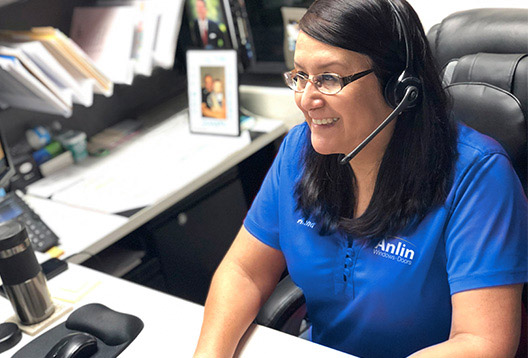 "We just had all new Anlin replacement windows put in our home. Twenty-two windows and two patio doors. Wow, these windows are beautiful and such an upgrade from the 35 yr. old windows we were replacing. Very high quality and 2x the warranty of most of their competitors. Very satisfied."
"In August of 2022, we had our windows installed and we love them so much. We had all of the windows replaced and two sliding doors. These windows are so energy efficient; we felt the difference right away. The installation was done professionally, and they cleaned up very well. We recommend this company to our family, friends and anyone who wants new windows on their home."
"This is a great company!!! I'm so impressed with their quick response time and punctual service! Ryan was the tech who did our repairs. He was very knowledgeable and helpful! Ryan worked carefully and cleaned up after himself! He was friendly and had such a positive attitude; really went above and beyond in the work that he did! Thank you!"
"13 years ago, I bought a house with Anlin windows. Recently we started to have troubles with our slider. Sean and Ryan both offered quality service that is so rare to find these days. My windows look great after over 13 years, and the customer service is wonderful. I would highly recommend this company to all my friends."
"We have had Anlin replacement windows for 10+ years and have been very happy with them. We recently had to call for service because our window would not stay open. Customer service was very polite and efficient, scheduling a service appointment right away. The service technician, Art, came over exactly on time and within 20 minutes had the window fixed."